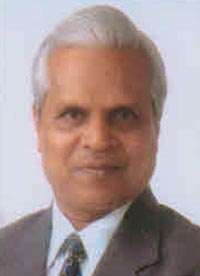 Dr. S. N. Pathan
National Co-ordinator,
YOUTH MISSION
MAEER's MIT Group of Institutions, Pune is now increasingly being recognized as an academic centre with the perfect confluence of 'Science and Spirituality', a thought promoted with a lot of conviction and dedication by our Founder-Executive President Prof. Dr. Vishwanath D. Karad. This is the strength of the MIT Group, which has been the foundation of our success over the last 29 years.
Swami Vivekananda, the Great Noble Son of India has been the inspiration of our institute from its establishment. It is our endeavour to create an India as envisaged by him through the activities of Youth Mission, which will include participation in rural urban development, environmental protection, promoting Indian traditions, values and culture, communal harmony etc. The enrolled youth will also be ready at all times to protect Mother India in case of any calamity.
Prof. Dr. V. D. Karad, President of World Peace Centre (Alandi) Pune, India is a guide and philosopher of this organization. I am sure that the young minds of Indian youth of 21st century are free from caste & religion bias. I am sure the students from various parts of the country will become members of the Youth Mission & will definitely contribute to develop NEW INDIA.